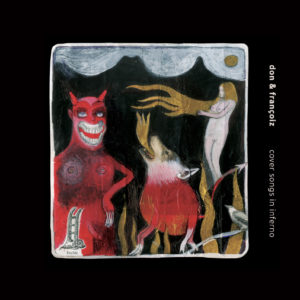 C'est avec une grande joie que nous vous dévoilons la tracklist et le visuel de Cover Songs in Inferno, l'album de reprises de don & françoiz, collaboration entre Don Nino et Françoiz Breut.
L'album sortira en CD, LP et Digital le 26 mai 2023 (L'Autre Distribution), et est déjà disponible en précommande sur notre Bandcamp.
Cover Songs in Inferno de don & françoiz
Planet Caravan (Black Sabbath)
My Face Is On Fire (Felt)
Oh My Son (Don Nino)
Kizmiaz (The Cramps)
Dæmon Lover (Shocking Blue)
Morning Dew (Bonnie Dobson)
Southside Of The World (Bonnie "Prince" Billy)
Season Of The Witch (Donovan)
Shangri-La (The Kinks)
White Rabbit (Jefferson Airplane)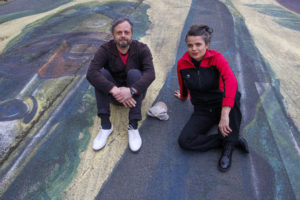 Photo © Norma Prendrgast. Artwork par Françoiz Breut.
PR International : Dense — ed @ dense.de
PR France : Marc Chonier — marc.chonier @ gmail.com