Here comes the first single Kizmiaz, The Cramps cover by don & françoiz, from the Cover Songs In Inferno album.
Françoiz sings "Take a magic carpet to the olden days / To a mythical land where everybody lays / Around in the clouds in a happy daze In Kizmiaz… Kizmiaz" on Don Nino's idiosyncrastic music.
Spring joy !
Streaming • Bandcamp
Credits : vocals & artwork by Françoiz Breut. All instruments by Don Nino. Recorded and produced by Don Nino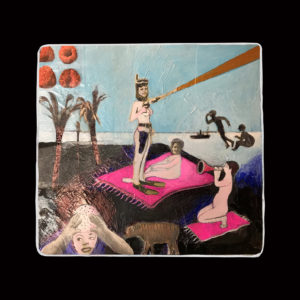 .